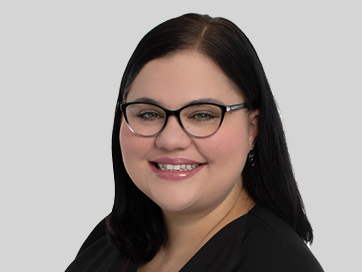 Lauren Newsom
Vice President, Residential Lending
NMLS #1803446
275 Seventh Avenue
New York, NY 10001
Lauren is an experienced loan officer that loves to use her creativity to come up with the absolute best solution for your mortgage needs. She knows that your home is your most important asset and will make sure to come up with the mortgage solution that best fits your needs. Customer happiness is the most important thing to her so you can be sure that not only will your financial need be met, you will also have a great experience in the process. Lauren has helped thousand of families and looks forward to helping yours.
---
Applying online is as easy as 1-2-3. You can apply now in as little as 20 minutes.
Apply now and complete the application.
When you have completed the application, click submit and your information will be reviewed.
An Amalgamated Bank Loan Officer will follow up to answer your questions.
Our goal is to provide the highest level of service at very competitive rates. Our knowledgeable and friendly team is only a phone call away if you need help. For mortgage customer service, please call 800-332-2669.
Click "Apply with Lauren" to create an account and start your application.