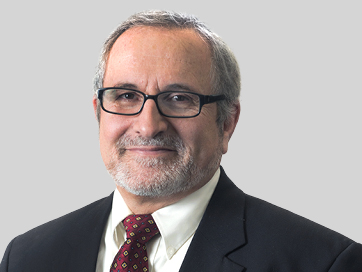 Michael Schwandt
Vice President, Residential Lending
NMLS #453628
1825 K Street, NW Washington, DC 20006
Michael has been a mortgage industry professional for 14 years.
"I initially moved into the business because I wanted a career that allowed me time off on the weekends to spend with my children. What I found was a career that offered me the opportunity for growth, flexibility, as well as the ability to positively impact people's lives. I am now fortunate enough to be in a position to directly help borrowers. Families' and individuals' needs and objectives constantly change over time, and I am proud to be able to offer a range of products that addresses those ever-changing priorities.
"I made the move to Amalgamated Bank after substantial research of lending institutions and introspection of my own standards and goals. I found Amalgamated to be at the 'sweet spot' of a wide-ranging portfolio of mortgage products and a deep commitment to social responsibility.
"And, most importantly, I still get to spend time with my family.
"When I am not assisting my clients with their financial needs, I enjoy spending time with my family, which includes three foster mutts, two college age children and one wife. A hobby of mine is working on my '81 VW camper van, a vehicle with which I nurture an ongoing love-hate relationship."
---
Applying online is as easy as 1-2-3. You can apply now in as little as 20 minutes.
Apply now and complete the application.
When you have completed the application, click submit and your information will be reviewed.
An Amalgamated Bank Loan Officer will follow up to answer your questions.
Our goal is to provide the highest level of service at very competitive rates. Our knowledgeable and friendly team is only a phone call away if you need help. For mortgage customer service, please call 800-332-2669.
Click "Apply with Michael" to create an account and start your application.