Board of Directors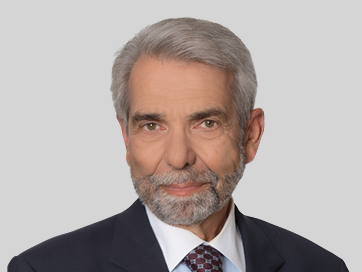 About Robert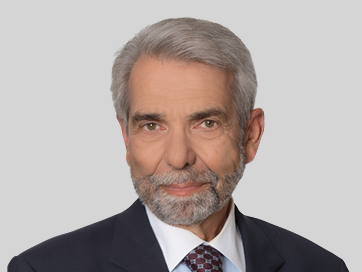 Robert G. Romasco has served on Amalgamated's board since September 2014. Prior to joining the board, he served as President, chief volunteer spokesperson, of AARP and on the board of directors from 2006 until 2014. Romasco has also served as Senior Vice President of customer, distribution and new business development for QVC, Inc. and CEO of J.C. Penney Direct Marketing Services, a $1 billon insurance company serving leading credit card firms.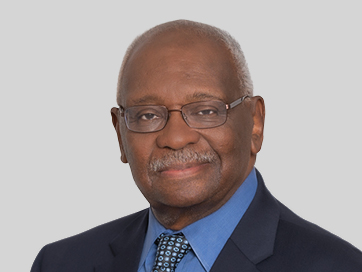 About Edgar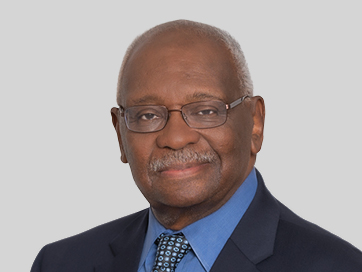 Edgar Romney joined the board in 1995 and also serves as the Secretary-Treasurer of Workers United, a post he's held since 2009. Since September 2009, he has also been a member of the General Executive Board of Workers United and Vice President of Service Employees International Union. Romney got his start with the union in 1962 and has held various leadership roles with the ILGWU and UNITE. Romney also served as Secretary-Treasurer of the Change to Win Coalition from September 2003 until 2009 and he continues to serve on numerous boards of directors.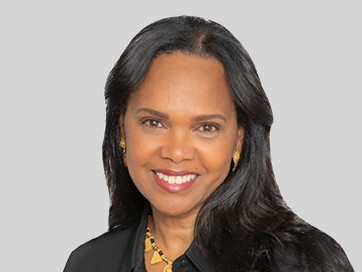 About Priscilla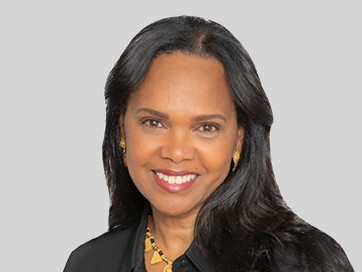 Priscilla Sims Brown
President & CEO
Priscilla Sims Brown is the President and Chief Executive Officer of Amalgamated Bank. Ms. Brown is a multi-national board director and C-suite executive with 30 years of financial services experience. Prior to joining Amalgamated Bank she was the Group Executive for Marketing and Corporate Affairs at Commonwealth Bank of Australia, where she focused on rebuilding trust and pride in the bank with direct responsibility for end-to-end marketing, branding, stakeholder insights, government and public affairs, and environment and social policy.
Prior to Commonwealth Bank, Ms. Brown held senior positions at AXA Financial, Inc., Sun Life Financial, and Lincoln Financial Group. She has advised several digital startups and served as the Chief Executive Officer of Emerge.me, a digital health insurance broker.
She was a member of the AXA Financial US Executive Committee, serving as Chief Marketing Officer (CMO), where she directed all aspects of US marketing and led global digital marketing initiatives. Prior to AXA Financial, Ms. Brown served as CMO at AmeriHealth/Caritas, where she developed a new go-to-market strategy for the largest Blue Cross/Blue Shield Medicaid company in response to the Affordable Care Act. At Sun Life, Ms. Brown served as CMO and Chief Strategist, where she negotiated and managed Sun Life Stadium naming rights, Pro Bowl, Super Bowl and other major events with the Miami Dolphins NFL football team.
During her 18-year tenure at Lincoln Financial Group, Ms. Brown held numerous leadership positions where she integrated acquired companies, established new businesses and led the consumer brand. She established the firm's first investment management profit center, targeting midsized insurance companies. She also started and chaired Lincoln's first family of standalone mutual funds and served as president of the broker-dealer. Ms. Brown also led the investor relations function, before expanding her responsibilities to include corporate and strategic marketing.
For the past three years, she served as a member of the Board of Trustees of Teachers Insurance and Annuity Association of America ('TIAA'), a US Fortune 100 financial services firm with over $1.2 trillion in assets under management. She served on the TIAA Investment, Nominating and Governance, and Corporate Governance and Social Responsibility committees, as well as Trustee and CEO selection subcommittees.
Ms. Brown's personal and professional experiences have enabled her to reach across cultural boundaries to ensure collaboration among diverse teams and drive successful outcomes for organizations.