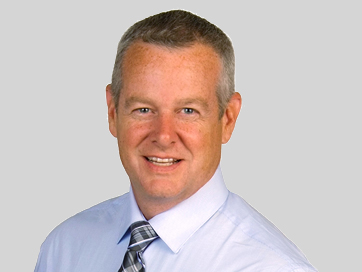 Terry Kitson
Vice President, Residential Lending
NMLS #1571089
275 Seventh Avenue
New York, NY 10001
Terry Kitson, a licensed Loan Originator, possesses a strong financial and customer service background with over 20 years of experience in institutional asset management. A creative problem solver with keen attention to detail, Terry's main goal with each client is to recognize his or her objectives, and then provide him or her with the best financing options currently available.
Whether it be a first home, second home, refinance or investment property, Terry is fully focused on making the deal work for each client and getting it done efficiently and cost-effectively.  Being available evenings and weekends is a key feature which aligns with his commitment to removing as much stress as possible from the process for his clients. Terry is a western New York-native who currently resides in the Hudson Valley, where he enjoys refereeing, coaching and playing lacrosse, as well as hiking with his dogs.
---
Applying online is as easy as 1-2-3. You can apply now in as little as 20 minutes.
Apply now and complete the application.
When you have completed the application, click submit and your information will be reviewed.
An Amalgamated Bank Loan Officer will follow up to answer your questions.
Our goal is to provide the highest level of service at very competitive rates. Our knowledgeable and friendly team is only a phone call away if you need help. For mortgage customer service, please call 800-332-2669.
Click "Apply with Terry" to create an account and start your application.