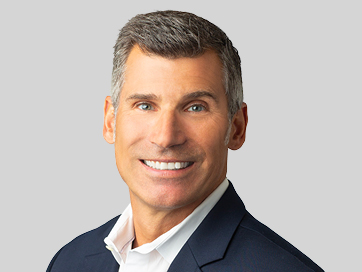 Stephen Jaser
Vice President, Residential Lending
NMLS #77075
1825 K Street, NW Washington, DC 20006
Throughout his 20 years of experience as a Licensed Loan Originator, Stephen Jaser has developed an expert knowledge of the mortgage industry which he uses to help turn his clients' homeownership dreams into realities. He has worked with small, medium and large volume mortgage clients to help secure loans through a variety of retail and wholesale channels. With a strong background in client relations, including processing, underwriting and originating, Stephen is the perfect ally to help guide you seamlessly through the mortgage loan process from start to finish.
When not at work, Stephen dedicates his time to fundraising, volunteering with youth to promote physical activity, spending time with his wife and two children and cooking.
He enjoys working at Amalgamated Bank because of its longstanding heritage as a bank for working people. Stephen's top priority is to connect each client with the best resources available to help achieve his or her financial goals.
---
Applying online is as easy as 1-2-3. You can apply now in as little as 20 minutes.
Apply now and complete the application.
When you have completed the application, click submit and your information will be reviewed.
An Amalgamated Bank Loan Officer will follow up to answer your questions.
Our goal is to provide the highest level of service at very competitive rates. Our knowledgeable and friendly team is only a phone call away if you need help. For mortgage customer service, please call 800-332-2669.
Click "Apply with Stephen" to create an account and start your application.